Covid Notice
Dear Visitor, In order to protect both you and the staff at Bonnie Guest House, we are taking extra precautionary steps to ensure a clean environment and we are following protocols as laid by the authorities.
Bed and Breakfast; upscale, elegant-fundamental-accommodation offering modern designed deluxe guest rooms for diligent globetrotters who want a quality B&B in Shillong at still affordable prices in this ever extravagant city, well then, Bonnie Guest House is where anyone could be very sure that it's the right stop they have made for their stay."
Indian and Continental Restaurant
Our restaurant offers Indian and Chinese cuisines that will surely tickle your taste buds the moment you have it. Dishes offered to our guest varies from Vegetarian as well as non vegetarian so nobody gets left out. The restaurant is open for everyone to come and enjoy in Shillong.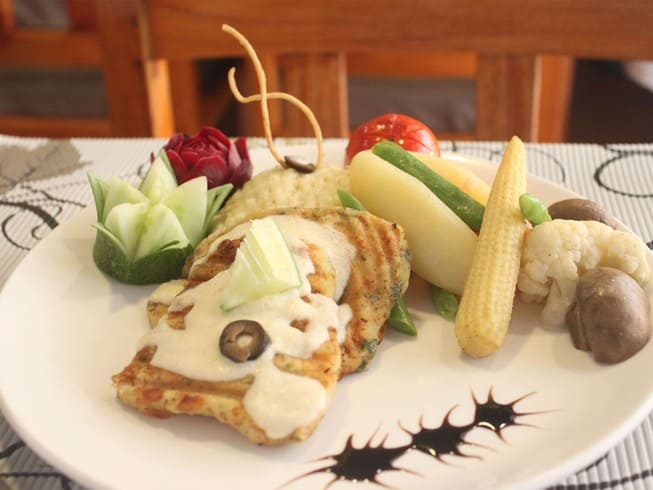 Concierge services (a hotel employee whose job is to assist guests by booking tours, making theatre and restaurant reservations, etc.)
You won't have to worry about not being online to attend your business meeting or video calls with your loved ones. We have free WIFI services for our guests which will cover that part of your stay.
Pet-friendly accommodation
Airport pickup on request