Coming to adventure travel, or just simple touristy travel, in terms of accommodation options slothful is the new crazy. In Shillong alone there are dozens of hotels that offer the chance to relax and tickle your taste-buds. Lots of places to even plan and plot your footprints during your stay and Bonnie Guest House being is one of them. It also offers innovative eco-amicable accommodation in Shillong. The surrounding area offering no immensely colossal or immediate magnetizations, but there is a comely well maintained church just blessing Bonnie Guest House and an emporium area, which is also among the oldest markets in Shillong apart from the many nostalgic alleys that branch out and back to the guest house.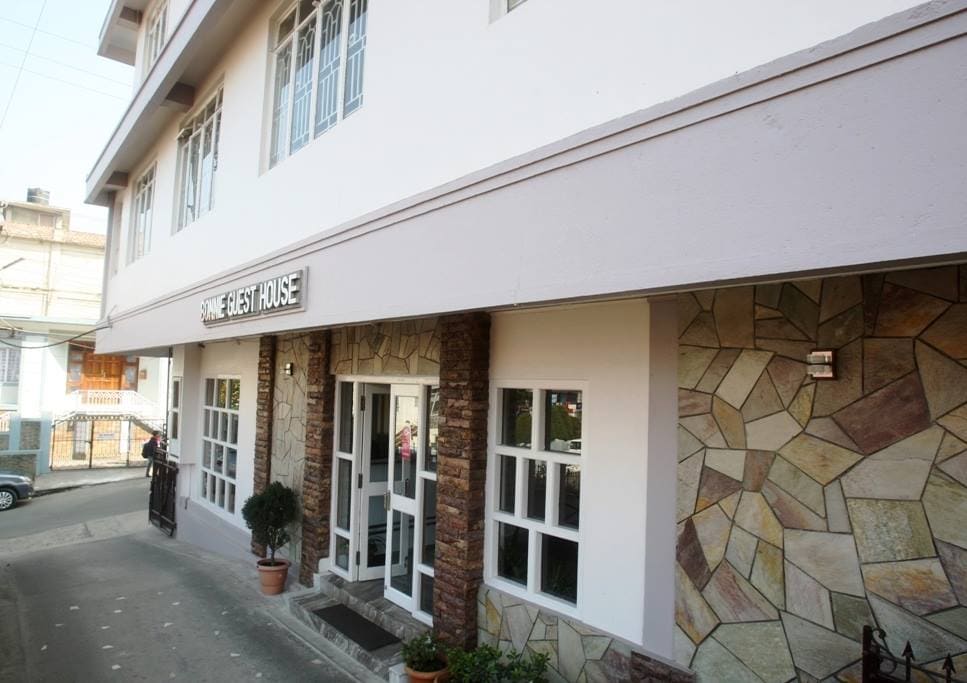 Located near Assam Club, Howell Road, Laban, Shillong, Bonie Guest House stands tall and proud since the year 2001. The Guest House was founded by Mr. Eusebius Banlumlang Blah in doting recollection of his father, Earnest Bonnie Diengoh.
With 4 rooms in its inception, the guest house is regarded as one of the first few guest houses in Shillong at the time. The needy of the many peregrinators who didn't have much hotel options available at the time of its inception, the guest house went on with the mission and vision to cater to the travelers as it still does. Expanded to 16 full serviced rooms as the demand and desideratum for the travelers, today this swanky guest house has rooms and bathrooms that are well kept and have a modern feel and design to them.
Bonnie Guest House is affectionately run by the family of Mr. Banlumlang Blah. The Guest House has catered to a number of events that had transpired around the city. Eminently, few athletes participating in The Asian Games also stayed at the Guest House, during the games. Many of eminent persons have also visited and lived in the Guest House. President Pranab Mukherjee, back in the 2000s during his visit to Shillong also made a halt at the Guest House. Apart from that, the Guest House was also home to many foreign tourists during their visits to Shillong.
Our affordable rooms are suitable for all types of guests.
Bed and Breakfast; upscale, elegant-fundamental-accommodation offering modern designed deluxe guest rooms for diligent globetrotters who want a quality B&B in Shillong at still affordable prices in this ever extravagant city, well then, Bonnie Guest House is where anyone could be very sure that it's the right stop they have made for their stay."